Peterborough Distribution Inc.'s (PDI) power system is in every neighbourhood throughout the City of Peterborough and Villages of Lakefield and Norwood. The power system is made up of many components including poles, wires, transformers and switches. Homes and businesses rely heavily on its reliability. Today's society grinds to a halt when the power goes out!
Why does the power go out?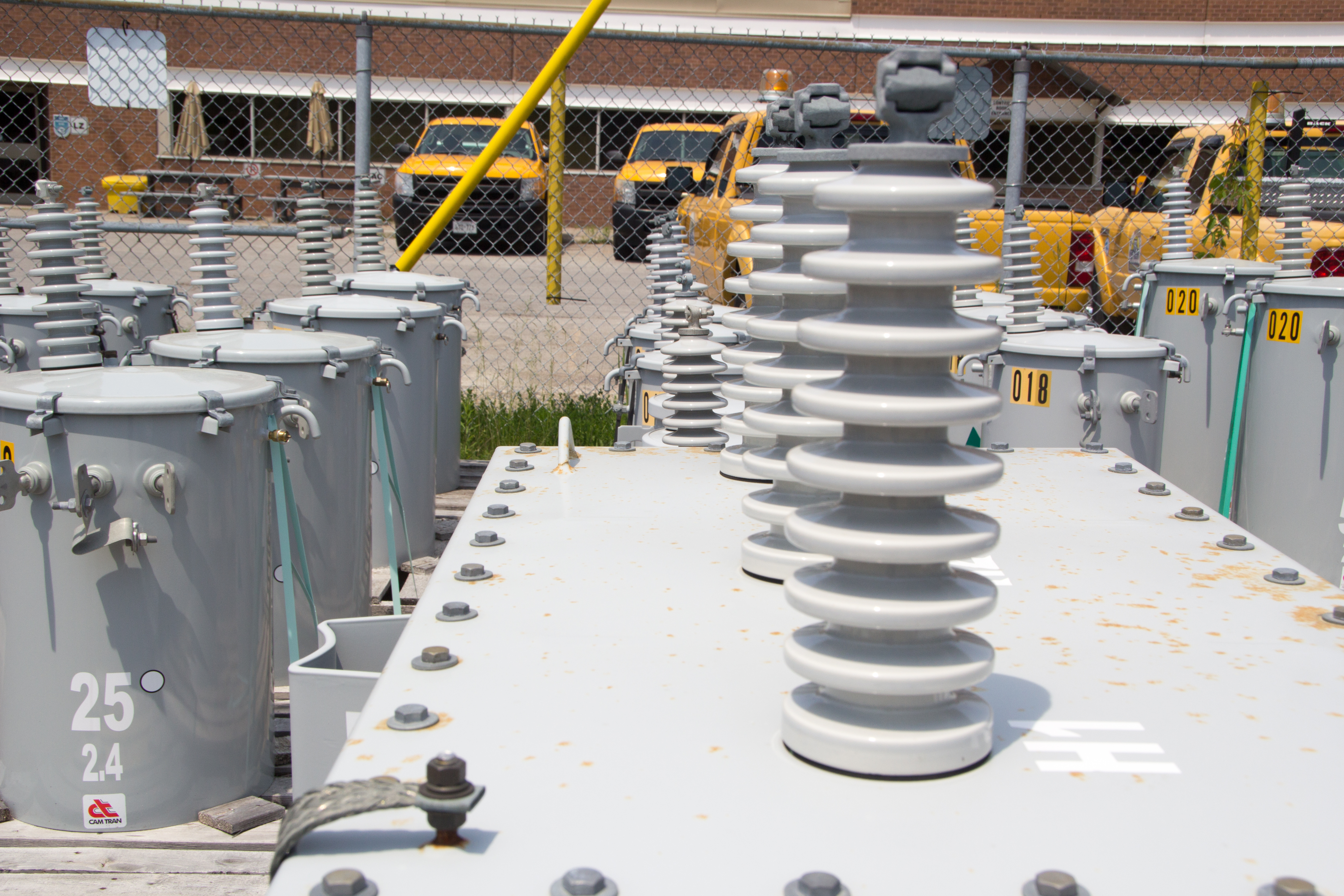 Power outages are the result of various reasons. Sometimes wind storms damage our overhead lines and break poles. Occasionally someone digs without having the underground cable location marked. Other times, equipment fails or catches fire.
We track all power interruptions, recording the cause, duration of outage and how many of our customers were affected. We then use this data to decide which areas of our power system need work.
Causes of power outages:
Adverse environment
Adverse environment outages are due to electrical distribution equipment being exposed to abnormal environments such as humidity, corrosion, vibration, fire, flooding or road salt in the winter.
Adverse weather
Adverse weather such as high winds or freezing rain can bring trees down onto our lines.
Defective equipment
Defective equipment includes the failure of a component of the electrical distribution system primarily caused by aging. Our capital budget includes replacement and refurbishment of aging infrastructure each year to improve system reliability.
Foreign interference
Foreign interference are events caused by circumstances beyond our control. Examples are vehicles damaging our poles, construction machines digging up underground plan, or animal contact with our equipment.
Lightning
Lightning striking our distribution system can disconnect power, catch equipment on fire, and cause significant damage.
Loss of supply
Loss of supply refers to loss of power that we receive from Hydro One. PDI has two supply points from Hydro One; Dobbin Transformer Station in the northwest of the City and Otonabee Transformer Station in the south end of the City.
Momentary outages
Momentary outages where the power turns off and on within a few seconds are meant to happen. A lot of outages are temporary in nature, caused by a tree swaying during a storm or an animal touching a line. These outages happen more often in the summer due to the higher storm and animal activity.
The electric system will clear the temporary fault and reset the system automatically. It is like rebooting a computer that is not operating properly. Otherwise, a temporary fault would result in longer duration outages.
Scheduled outages
Scheduled outages are power interruptions that we plan so that we or other contractors can safely perform work such as tree trimming, preventative maintenance or outside home maintenance. This is the one and only category that we can and do control.
Tree contacts
Tree contacts are a common cause of power outages. During a wind storm the trees sway and sometimes break affecting our overhead lines. We have an annual tree trimming program to keep lines clear minimizing outages and limiting damage.
Unknown
Unknown is just that, we don't know. After investigation, there is no obvious cause, so we just restore the power and move on.
We analyze the outage data from each of these categories to understand and learn why the power went out. This knowledge leads to the development of distribution maintenance plans and capital programs to improve system reliability for our customers.