High Street Tank Rehabilitation
It's time for High Street Tank Rehabilitation!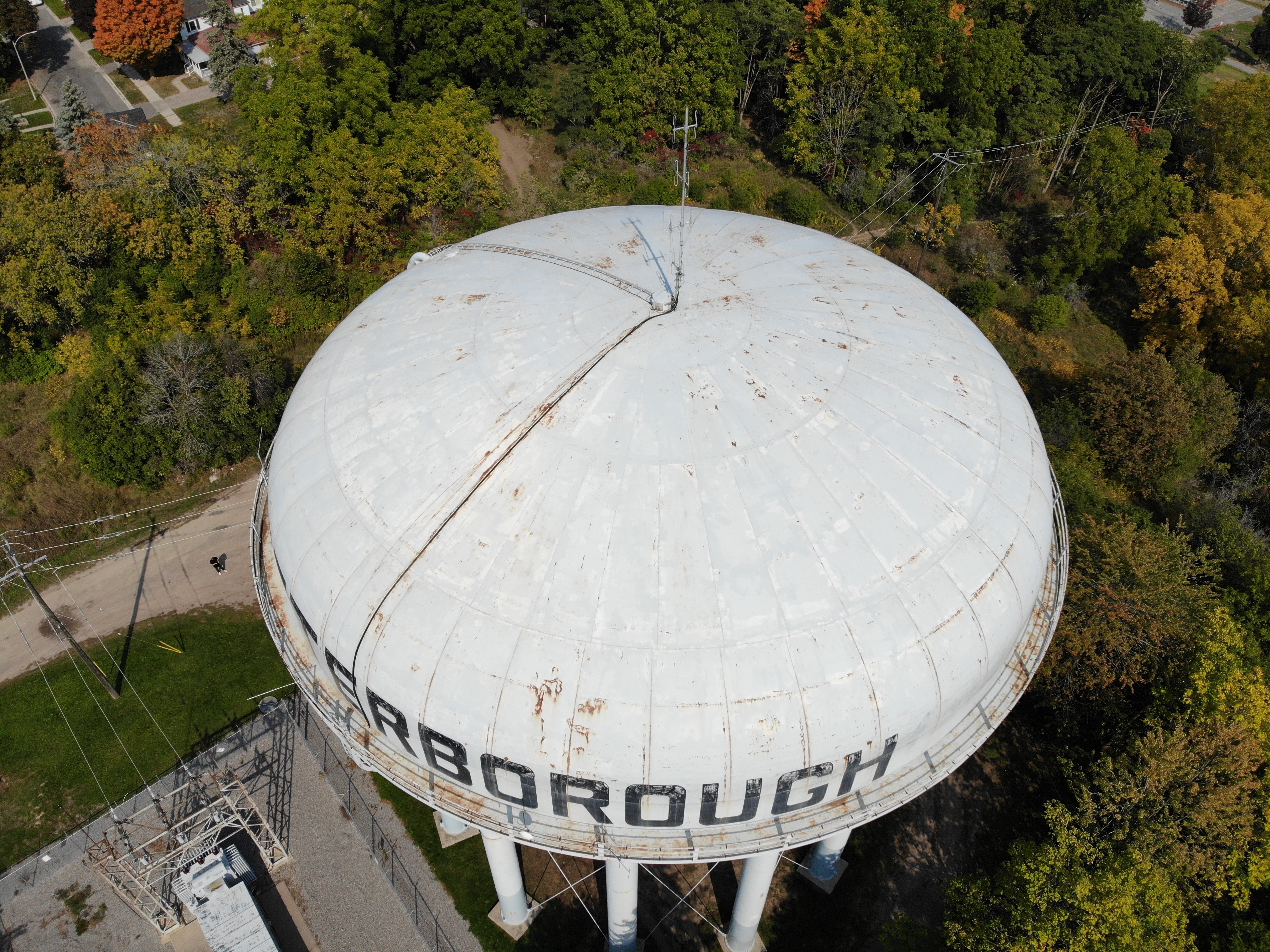 The Peterborough Utilities Commission is responsible for supplying all residents and businesses of Peterborough with safe clean water. The High Street Elevated Water Tank has a capacity of 4500 cubic meters (1,000,000 Imperial Gallons), and stands at an elevated height of approximately 32 meters above ground level. Constructed in 1957, this Peterborough landmark requires both internal and external coating replacement to extend its useful life.
This project includes...
Construction of scaffolding and plastic around the entire tank to encapsulate it;
Abrasive blasting to remove existing interior and exterior coating systems;
Installation of dehumidifiers and air circulation units to help with paint curing;
Installation of new interior and exterior coating systems;
Miscellaneous health and safety upgrades to the tower;
Restoration of all affected areas