Electric vehicle charge stations and locations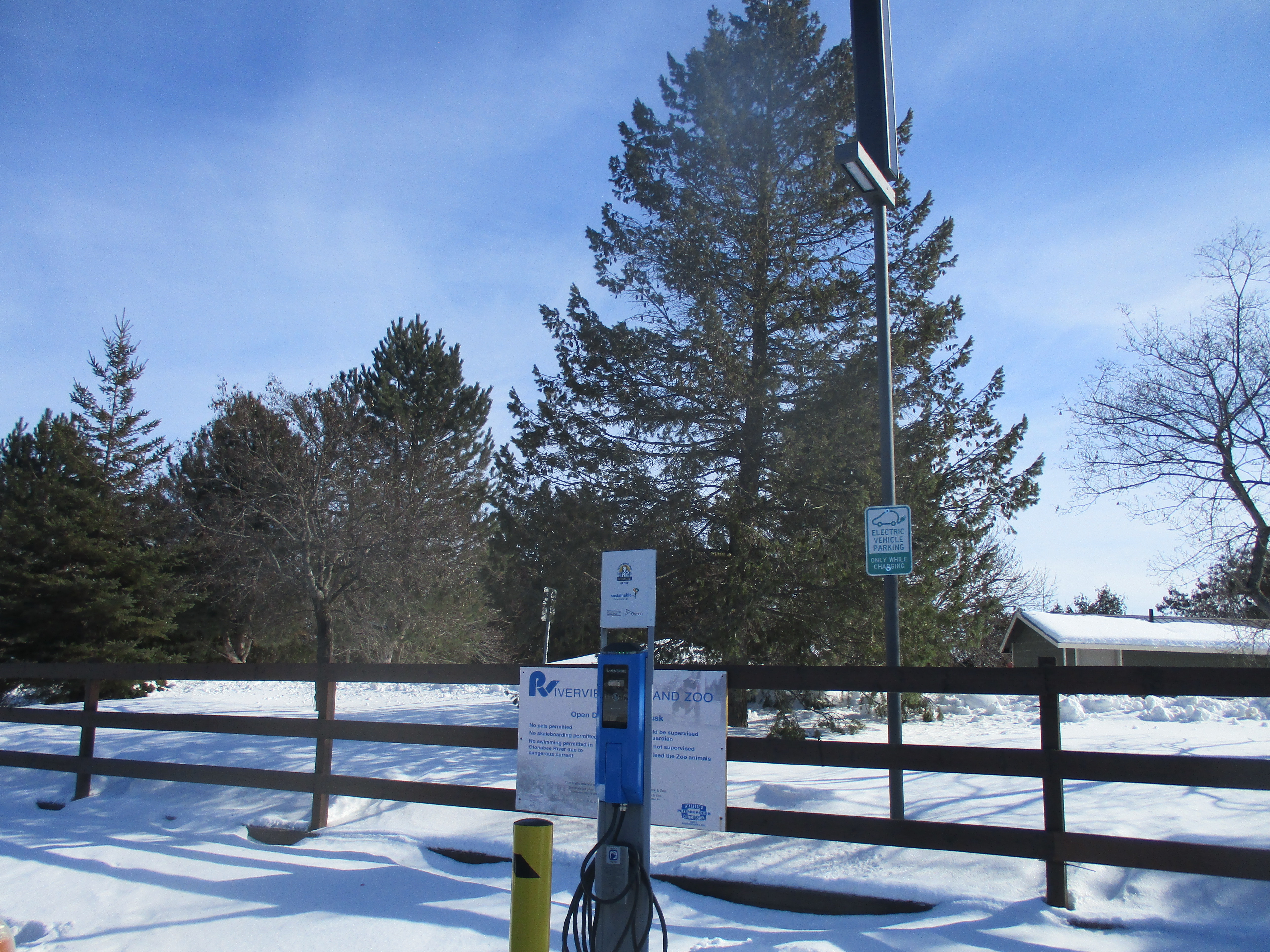 We applied to the Electric Vehicle Chargers Ontario (EVCO) Program through the Ministry of Transportation and were awarded a $291,480 Grant to install 9 stations at the following 6 locations:
Riverview Park and Zoo – one level 2 station
Lansdowne Place Mall – both a level 2 and a level 3 station
King Street Parking Garage – two level 2 stations
Memorial Center – one level 2 station
Downtown Lakefield – one level 2 station
Downtown Norwood – both a level 2 and a level 3 station
Your EV can be plugged right into a standard household or workplace outlet to charge, also known as Level 1 (110V, 15amps) charging. It can take up to 8-20 hours to fully charge an EV at Level 1. Level 2 charging stations use a 240 volt system (similar to a clothes dryer plug) and can fully charge a vehicle from 0 per cent charge in about 4-6 hours. Level 3 charging stations (also known as Direct Current Fast Chargers or DCFC) use a 480 volt system and can charge a vehicle to 80 per cent in about 30 minutes. These stations allow EV drivers to charge their vehicles about eight times faster than Level 2 charging stations, making longer trips more feasible for EV drivers.
Cost of charging at our stations is free until June 25. After June 25, 2018 the following rates will apply:
$15.00 per hour for level 3 fast charger
$1.50 per hour for a level 2 charge
View charging station information and manage your account by downloading the FLO app.
These resources will assist in find the charging stations near you :