Corporate Health and Safety
Committed to safety
Peterborough Utilities Group (PUG) is committed to protecting the health and safety of our employees, customers, contractors, suppliers and the communities we serve. We believe that all incidents are preventable and through effective risk management we will promote continual improvement in our quest for zero injuries.
Safety is a core value of PUG - We will be leaders in safety and conduct our business in a way that protects the health and safety of employees, contractors and the communities we serve - and is an integral part of our workplace culture.
The PUG Health & Safety Policy outlines PUG's commitment to safety.
Public safety presentations
PUG provides public safety presentations including an electrical hazard awareness presentation that was developed for children of all ages and can be presented for community groups and events upon request and availability.
For more information contact Brendan McCracken, Health & Safety Program Manager at 705-748-9301 ext. 1347.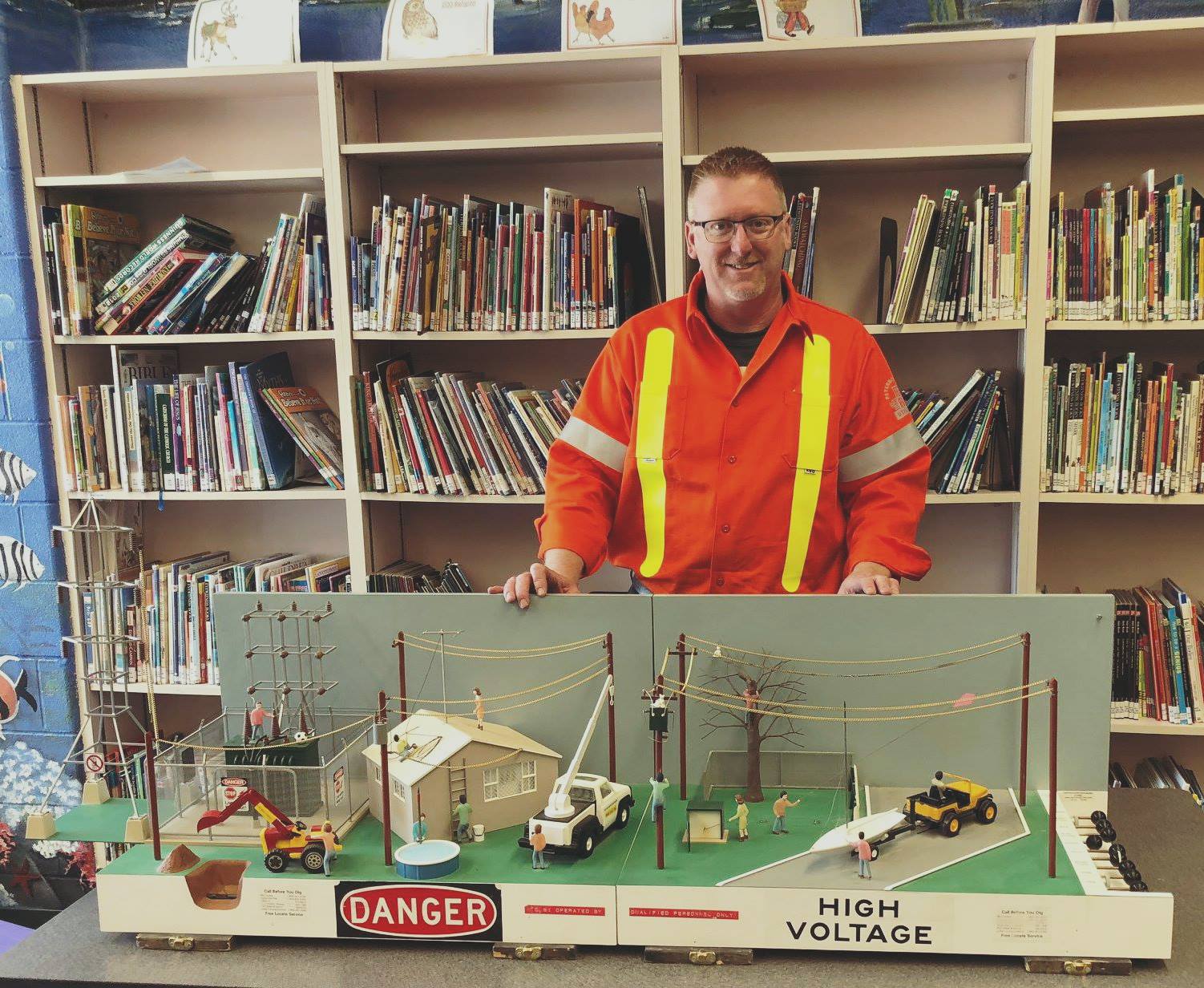 John Dale, Electrical Powerline Maintainer conducting electrical safety awareness presentation
to young children at a community outreach event.
Safety videos